Worlds beyond Words
Having graduated in translation from the École d'Interprètes Internationaux in Mons (Belgium), I provide free and sworn translations from ENGLISH and ITALIAN into FRENCH. I am accredited by the Court of First Instance in Namur and the Consulate General of Italy in Charleroi.
After gaining professional experience at the European Commission and in leading international companies, I began working as a freelance translator in January 1986. Four years later I founded the company Lingua T, which I still run today.
A CONSTANT QUEST FOR QUALITY
A perfectionist by nature and keen to guarantee a very high standard of quality, I make a point of constantly improving my skills and knowledge in my fields of expertise, that is European affairs, law, tourism and cultural and social affairs. I regularly attend training courses and seminars, in particular those organised by the French translators' association SFT (Société Française des Traducteurs), of which I am a member.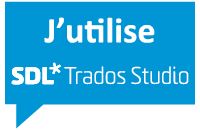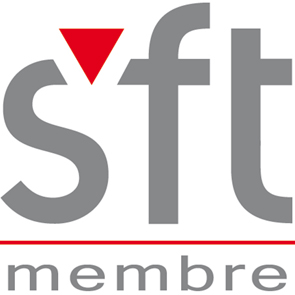 MY FIELDS OF EXPERTISE
EUROPEAN AFFAIRS
Thanks to my steady collaboration with various contractors of the European institutions (Commission, Parliament, Council, etc.), from the 1990s onwards I had the chance to gain in-depth knowledge and genuine expertise in many fields relating to the EU. As of 2012, my experience and abilities in these areas brought me long-term framework contracts with three EU institutions for which I continue to work today. These are the European Investment Bank (EIB), the European Commission (EC) and the Translation Centre for the Bodies of the European Union (CdT).
CULTURE AND TOURISM
To my mind, there is no more delightful field for playing with the many shades of language than that of culture in the broad sense of the term. Literary articles and art reviews, cookery magazines, exhibition guides and panels, and publications for specific events all present challenges that I love to take up. In addition, there are the various apps, guides, leaflets and websites that I translate for a host of tourist bodies. Such translations are invitations to travel through words, as well as enriching my mind and spirit.
NATIONAL AND EUROPEAN LAW
In addition to an excellent command of the specific terminology, legal translation requires sound legal knowledge: these are two conditions that I have taken care to fulfill by supplementing my linguistic studies with high-level legal training courses. Consequently, many notaries and law firms call upon my services for the translation of summonses, contracts or dossiers involved in legal disputes. The translations entrusted to me by the legal services of the EC and the EIB also include legislative acts, written submissions and judgements. Added to this are birth, marriage and death certificates, diplomas and other deeds of which I provide sworn translations for private individuals, public administrations or lawyers.
SOCIAL AFFAIRS
Whether it is in the context of the translations that I provide for the Walloon Public Service or those requested by the European institutions, I am regularly confronted with the issues of modern society. I have, for instance, translated countless working documents and studies on subjects as sensitive as youth unemployment, education and training, employment, immigration, social integration, the vulnerability of the elderly or the fight against discrimination.