EXPERTISE, ACCURACY AND QUALITY,
LINGUA T'S GOLDEN RULE
TO GUARANTEE TOP QUALITY WHATEVER THE FIELD, Lingua T HAS DEVELOPED A WORK PHILOSOPHY BASED ON
SIX FUNDAMENTAL PRINCIPLES:
Meticulous selection of translators
Working exclusively into their mother tongues, Lingua T's translators have higher degrees in translation and proven experience in various specialist fields.
Close collaboration with our clients
To dispel any possible doubts about meaning in the source text and thus reproduce its content as well as possible in the target language, nothing beats direct dialogue and follow-up with the client, combined with a thorough examination of any reference materials that they can provide.
Excellent mastery of our fields of expertise
Thanks to their top-flight university studies and participation in further training courses and/or specialised seminars, our translators thoroughly master their fields of expertise and the relevant terminology.
Constant quality control
All translations are carefully revised before delivery.
Total confidentiality
The translators are bound by the strictest professional secrecy, regardless of the type of text.
Meeting deadlines
Delivering on the date set by mutual agreement with the client is an absolute priority for Lingua T.
OUR WORKING METHOD FROM START TO FINISH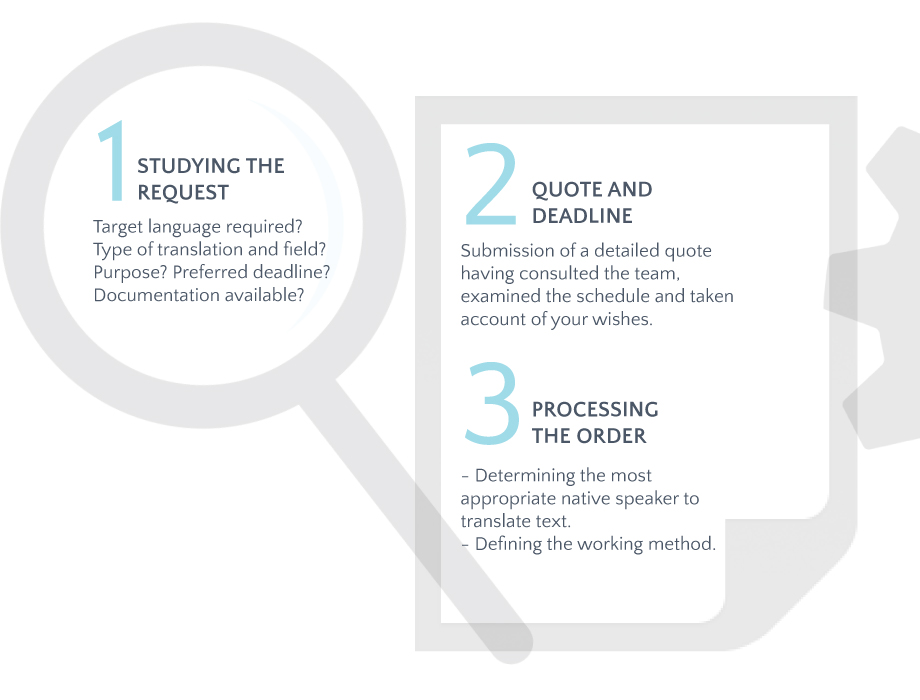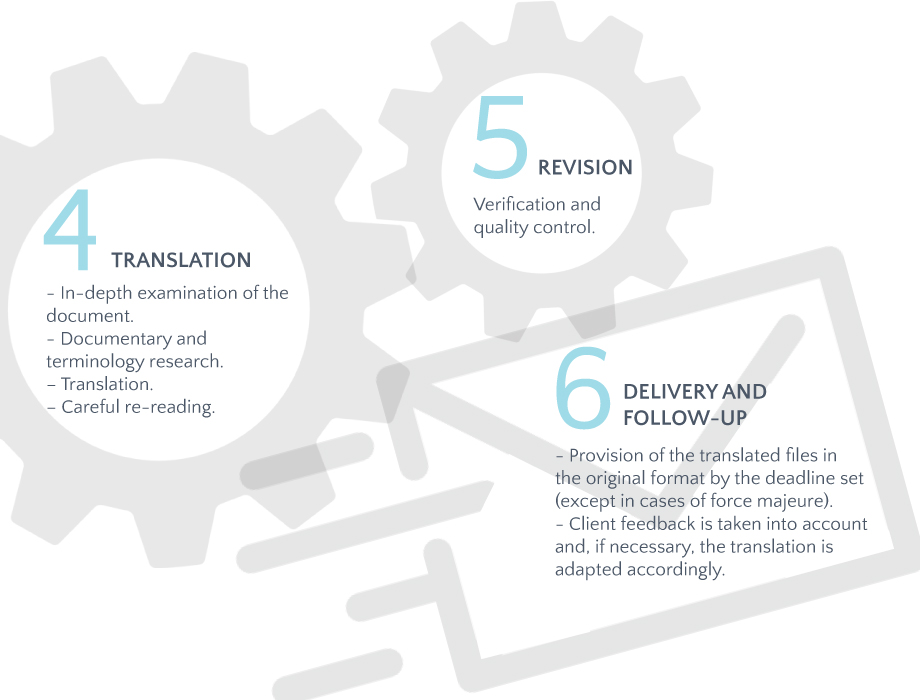 And to ensure that our procedure runs as smoothly as possible…
TELL US EVERYTHING!
To translate or adapt your texts efficiently, we need to know the purpose of the documents (to be printed or circulated on line, internal working documents, legal documents, etc.) and the target audience (adults or children, general public or specialists, etc.). These details are essential to meet your expectations adequately.
HELP US!
Despite our extensive experience in our specialist fields, do not hesitate to give us any documentation that may help us gain a better understanding of the subject matter and immerse ourselves in its specific terminology.
ANSWER OUR QUESTIONS!
The translator is often your most attentive reader: since they have to dissect your text so as to understand and recreate all its nuances, they are often the first to detect any vagueness, omissions or unclear passages. Don't be surprised, therefore, if they bombard you with questions! Their only aim is to remove any ambiguity so as to guarantee you a quality translation.
DO NOT NEGLECT ANY DETAILS!
The best of translations can be spoilt by the insertion during the layout process of typos, sections that have not been translated by us or incorrect word divisions. Before printing a translation or putting it on line, send us the proofs for a final check by a discerning eye! That way, we can assure you perfect quality from start to finish!